Meet our Head Professional Sam Punchard
Sam Punchard
Head Professional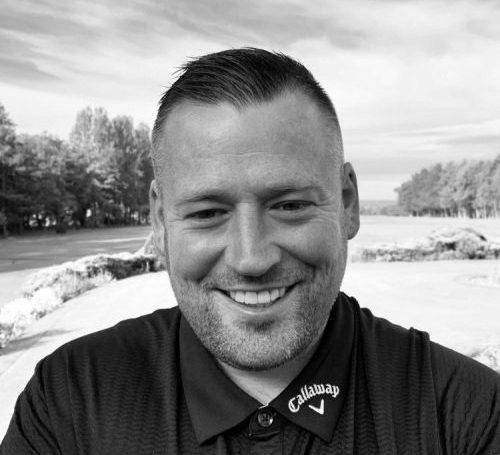 Born and raised in Clitheroe

Turned professional in 2006

PGA Qualified

Towneley Golf Club, Assistant Professional from 2004 – 2007

Nelson Golf Club, Assistant Professional from 2007 – 2012

Whitefield Golf Club, Head Golf Professional from 2012 – 2015

Burnley Golf Club, Head Professional from 2015 – 2021

Nelson Golf Club, Head Professional from 2016 – 2019

Clitheroe Golf Club, Head Professional from 2021 – present
Retail model
In 2019 Sam joined up with online retailers 'Snainton Golf' which helps us, as a professional green grass shop, to offer an extensive range of products and services whilst matching online prices. We pride ourselves on professional advice and services. All of this will make us one of the best retailers within the North West of England.
Coaching
His passion and overall lifestyle is golf! He enjoys helping his students improve their games, whether it be a golf beginner pouring a shot out of the middle for the first time, watching active players progress and improve their games or helping a competitive player prepare for their next tournament, the most important role that he has as a coach is to clearly lay out the steps that are required to take your game to the next level. Ultimately the goal is to have you shooting lower scores and by taking an all encompassing approach to game improvement, your likelihood of creating long lasting change and lower average scores is massively increased.
Swing
Golf is not a 'one size fits all' sport. Every golfers physical make-up is different and as a result, so are their golf swings.  Anyone, regardless of their size, age or physical ability, is capable of developing a repetitive golf swing.  After mastering the fundamentals of grip, posture and alignment, students will learn about the key relationship between arm swing and body rotation.  His job is to make sure you fully understanding how this relationship works within your golf swing ultimately resulting in a more consistent and repetitive motion while also giving you the tools to self diagnose and make corrections on the flight of the ball.